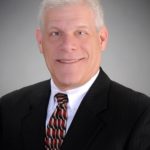 Vice-President/Treasurer Don Hoffman is a native of Los Angeles.  Don came to Phoenix in 1985. With a background in accounting and management, he became an entrepreneur and started or acquired several businesses over the following 25 years. In 2001 Don began giving back to the community by serving on the boards of several non-profit organizations. In 2007 Don met Joyce Glass and they have been together ever since. Don and Joyce learned about Nefesh Soul in 2013, and are happy to be able to serve the congregation.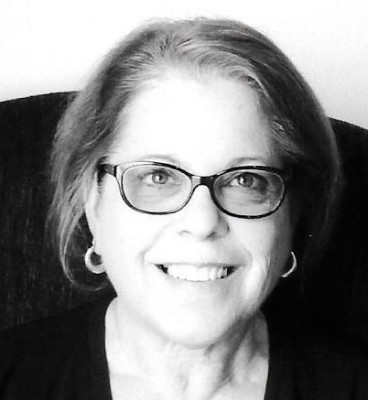 Vice President for Social Action Deborah Bauer–Debbie lived in Northern California before moving to Tempe in 1991. She worked in Early Childhood Education and Special Education for over thirty years. Until recently, she was a Federal Reviewer for Head Start Programs. Debbie is also a writer and ten years ago earned an MFA in Creative Writing. Her short stories and essays have appeared in numerous literary journals. She recently completed a novel.  She is married to Richard. Their daughter, Leah, is a nurse and lives in Tempe. Their son, Michael, is an artist, musician, and Marriage and Family Counselor. He lives in Los Angeles. Debbie is looking forward to serving the NefeshSoul community.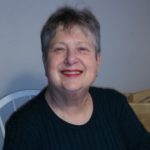 Secretary Louise Moskowitz–A native New Yorker, Louise is a graduate of Pace College in New York City where she earned a BA in Human Relations. Louise is also a graduate of University of Phoenix with a Masters in Organizational Management and a recipient of an Advanced Certificate in Corporate Community Relations from The Center for Corporate Citizenship at Boston College. Although recently retired from Arizona Public Service, she was responsible for statewide educational and low-income outreach programs. She continues her community outreach by volunteering as chairperson for Chandler's Housing and Human Services Commission, during the holidays serving food, volunteer site coordinator for VITA (Volunteer Income Tax Assistance), and Chandler's Back to School program. Louise's daughter Jacquelin (Jacque) is the house manager for Desert Cove Recovery Center. In her spare time, Louise is involved with genealogy in the search of her family history and loves spending time with her daughter.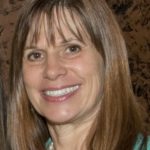 Youth Education Jennifer Drapkin holds a PhD in Computer Science from the University of Maryland.  After serving on the Computer Science faculty at Arizona State University and teaching 2nd grade religious school for years, Jennifer is currently on the math faculty at Mesa Community College.  She is married to Michael.  Michael is a Senior Enterprise Architect. Jennifer and Michael are the proud parents of five kids, Amy, Julie, Matthew, Joshua, and Arianna.  Amy, an attorney, is married to a medical doctor.  Julie is a graduate of the University of Arizona and working at a physical therapy clinic while she applies to medical school.  Matthew is a senior at Northern Arizona University, hoping to become a physical therapist and athletic trainer. Joshua will be a freshman at California Lutheran University, where he plans to play soccer.  Arianna is a junior in high school, splitting her time between academics and gymnastics.  In addition to taking care of a large household, Jennifer enjoys skiing, hiking, baking, and spending time in Sedona.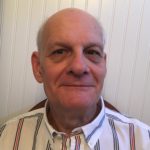 Public Relations and Advertising Fred Barlam originally from Brooklyn, was active in Jewish life in both New York's Hudson Valley and Capitol District before relocating to Arizona in 2004. There he served his synagogue as the chair of the Religious School Committee and the Historical Committee, and as a board member. He was also a member of the Jewish Continuity Committee of the Jewish Federation of Northeastern New York. Fred, a lifelong educator, was a special education teacher and administrator in New York, and a special education administrator in Arizona. He and Sheryl have been married for 45 years and have two sons. Adam is an IT consultant who lives in Arizona. Seth is an executive with GE. Seth and his lovely wife Jennie, who runs a tutoring business, live in Connecticut and are the parents of Fred's pride and joy, his 18 month old grandson Brody.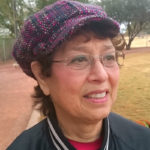 Shabbat Set-up Joyce Vesper is an active woman married to Kerry who is an artist and musician. She enjoys both her career as a psychologist and her numerous volunteer activities.  She is enthusiastic about people's stories, their life journeys and their nuances.  She pursues these interests as an Oral Interviewer for the Tempe History Museum and a reader and interviewer for Sun Sounds of Arizona, a radio reading service for the disabled and shut-in population.  Her passion is her garden which is filled with wonderful roses, delicious fruits, vegetables and herbs.  Her dogs, Madell and Char are aging but welcoming to all visitors and friends.  Her cats, Mutt Mutt and Madison feud and fuss between themselves but enjoy the dogs and the friends who visit.  Mutt Mutt is a therapy cat who goes to work with Joyce everyday and, as all good therapy cats, sleeps through most of the sessions.  Joyce is delighted to be working with NefeshSoul and the Board members to build a strong base for the future of our congregation and  the Jewish community.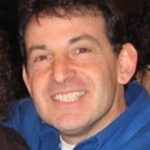 Member-at-large Jonathan (Jon) Ivanhoe, originally a "Garden Stater," migrated from the east in 1980 to obtain his slice of manifest destiny, complete his post-secondary education and seek his bride (not necessarily in that order). He holds an MBA from Arizona State University, is a lean six sigma green belt, a project manager professional (PMP) and makes a delicious chocolate chip pumpkin bread. Jon is in his 25th year with McKesson and has served in various positions, including solution line leader, currently is the Senior Director of Workforce Intelligence for Corporate HR and makes frequent trips to San Francisco. His is married to Julie, violinist and orchestra director in the Chandler Unified School district, who still laughs at his jokes (mostly out of pity). Jon and Julie are the proud parents of Becca (Michael), Aaron and Daniel. Jon joins the cast and crew of NefeshSoul in what appears to be a Tony award winning season after much Rabbi Susan arm-twisting and because Sunday mornings were consumed with too much football watching and because it's cool to be a Jew.