President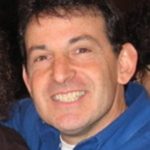 Jonathan (Jon) Ivanhoe, originally a "Garden Stater," migrated from the east in 1980 to obtain his slice of manifest destiny, complete his post-secondary education and seek his bride (not necessarily in that order). He holds an MBA from Arizona State University, is a lean six sigma green belt, a project manager professional (PMP) and makes a delicious chocolate chip pumpkin bread. Jon is in his 25th year with McKesson and has served in various positions, including solution line leader, currently is the Senior Director of Workforce Intelligence for Corporate HR and makes frequent trips to San Francisco. His is married to Julie, violinist and orchestra director in the Chandler Unified School district, who still laughs at his jokes (mostly out of pity). Jon and Julie are the proud parents of Becca (Michael), Aaron, and Daniel. Jon joins the cast and crew of NefeshSoul in what appears to be a Tony award winning season after much Rabbi Susan arm-twisting and because Sunday mornings were consumed with too much football watching and because it's cool to be a Jew.  Contact Jon at president@nefeshsoul.org.
Vice President – Executive
(Position currently open)
Vice President – Finance/Treasurer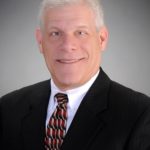 Don Hoffman is a native of Los Angeles.  Don came to Phoenix in 1985. With a background in accounting and management, he became an entrepreneur and started or acquired several businesses over the following 25 years. In 2001 Don began giving back to the community by serving on the boards of several non-profit organizations. In 2007 Don met Joyce Glass and they have been together ever since. Don and Joyce learned about Nefesh Soul in 2013, and are happy to be able to serve the congregation.
Vice President – Membership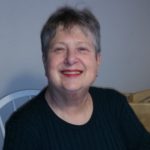 Louise Moskowitz–A native New Yorker, Louise is a graduate of Pace College in New York City where she earned a BA in Human Relations. Louise is also a graduate of University of Phoenix with a Masters in Organizational Management and a recipient of an Advanced Certificate in Corporate Community Relations from The Center for Corporate Citizenship at Boston College. Although recently retired from Arizona Public Service, she was responsible for statewide educational and low-income outreach programs. She continues her community outreach by volunteering as chairperson for Chandler's Housing and Human Services Commission, during the holidays serving food, volunteer site coordinator for VITA (Volunteer Income Tax Assistance), and Chandler's Back to School program. Louise's daughter Jacquelin (Jacque) is the house manager for Desert Cove Recovery Center. In her spare time, Louise is involved with genealogy in the search of her family history and loves spending time with her daughter.
Vice President – Ritual and Ritual Events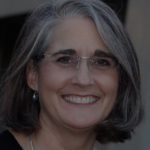 Diane Schifter grew up in North Carolina and moved to Arizona with her husband, Tobias, in 1992. She received her BSN from the University of North Carolina, where she met Tobias, a native of Costa Rica. Tobias was raised in a tight-knit Jewish community in San José. They have been married for over 31 years in an interfaith marriage. Diane left the nursing profession to be a stay-at-home-mom for their two children. Adam and Rachel had their Bar and Bat Mitzvahs at Temple Emanuel in Tempe. Now that their children are grown, Diane is enjoying cooking, crocheting, and traveling with Tobias – abroad as well as to visit their children, both of whom currently reside in Georgia.
Vice President – Communications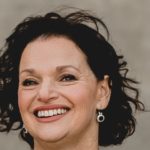 Julie Ivanhoe is a native Arizonan. Julie graduated with a Bachelors degree in Instrumental Music Education and a Bachelors degree in Music Therapy from Arizona State University. She received her Master's degree in Curriculum and Development from the University of Phoenix. Julie has been married to her wonderful husband, Jon Ivanhoe, for 34 years and they have three children, Becca (Michael) of Phoenix, Aaron of Portland, and Daniel of Tempe. Julie recently retired from the Chandler Unified Schools after teaching orchestra for the past 31 plus years. In her spare time, Julie enjoys playing violin in her string quartet, playing with various community groups, hiking, volunteering for community projects, gardening, reading, and taking care of the family dog Nala! Julie is very excited to be a part of the Congregation NefeshSoul Board.
Vice President – Outreach, PR, and Marketing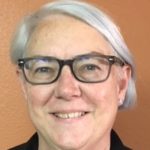 Jan Parsons – bio coming soon…
Adult Education Committee Chair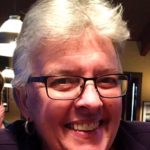 Jennie Hermey is originally from Ohio. Jennie transplanted to Arizona in 1980. She graduated from Ohio University (1972), and later took a Nursing Degree at gateway Community College ( 1993). She worked as an OR nurse in the Scottsdale Health System, as a Campus Health urgent care nurse (at ASU), and most recently as a Clinical Case Manager for a regional health insurance company, serving Medicare/Medicaid clients. She keeps busy in retirement with her genealogy work, and is currently teaching a Jewish Responsa class at Congregation NefeshSoul. She is an original member of NefeshSoul, a past Board member, and now has once again joined our Board. She lives in Mesa, where many hours of her day are spent trying to tame her seriously unruly feline, "Stella Kowalski". Jennie is honored to serve as a Board member, and is committed to helping CNS do great things in the future, with an especial focus on adult education programming.
Member-at-Large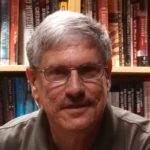 Howard Gershkowitz is also from New York originally, where he met his wife, Lisa, in high school and married her soon after graduating college. They'll be married forty years this coming June. He has a Bachelor's in Mechanical Engineering from Fairleigh Dickinson University, and has been a financial advisor for the last 34 years. He and Lisa moved to the valley in 1981. They currently reside in Chandler and have one son (Robert, married to Darcy) and two wonderful grandchildren (Oliver and Emmery). He recently published his debut novel, The Operator, and is active in the local writing community.
Member-at-Large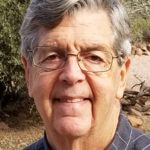 Tom Puklin moved to Arizona in 1985 with Cynthia and their three sons. Taking the bar exam seventeen years out of law school had not been a career goal for him, but he was certain here is where he wanted to be, and in the spring of 1987 he was admitted to the practice of law in Arizona. In time Tom had transferred to the Maricopa County Attorney's office where he joined the Organized Crime and Racketeering Unit, but after almost a decade in the criminal courts he returned to private practice. Tom retired in 2013. He recognized that he missed being in a community where he could attend services and enjoy the holidays with which he had grown up. And then he discovered Congregation NefeshSoul.
Committee Chairs:
Billie Racowsky – Social Programs
Joyce Vesper – Food for Ritual Programs/Services
Jennifer Drapkin – Youth Education