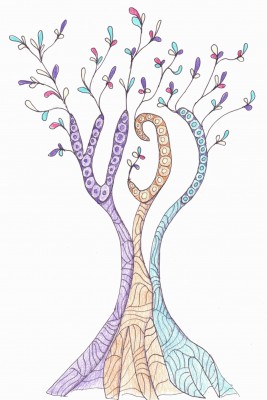 Congregation NefeshSoul relies on your generous donations to continue serving you. Together, we are creating a special tree of life. NefeshSoul is a kahal (community) where all are welcomed; where worship is joyous; where the values of social justice prevail; where everyone's voice is important; and where individualism and community merge seamlessly in a spirit of kavod (respect), chesed (kindness), and ahavah (affection).
Levels of Annual Giving
Orchard: $5,000 and above
Crown: $2,000 to $4,999
Trunk: $1,000 to $1,999
Roots: $500 to $999
Flower: $300 to $499
Leaf: $200 to $299
Petal: $100 to $199
Any amount is appreciated. We cannot do it without YOU.
How your donation supports our community:
Facility rental
Insurance
Staff
Prayer books for Shabbat, High Holy Days, Pesach
Ritual supplies (candles, kippot, ritual objects)
Oneg supplies
Resources and materials for classes and programs
Post Office Box and postage
Office supplies (paper, ink, printing, software)
Advertising (Jewish News, signage)
Resources
Website fees
Please donate by check using our Mail-in Donation Form (NefeshSoul, PO Box 51591, Phoenix, AZ 85076) or use the donate button below. Tax donation letters are emailed at the end of each calendar year.

Your donation can pay tribute to a loved one's memory or it can honor someone for a special occasion. With your permission, your name and your honoree will be posted on the Tribute Donations page and a card acknowledging your donation will be mailed to the honoree or to his/her family.