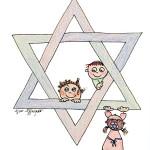 "The world endures only for the sake of the breath of school children." ~Talmud
Before a child is born, a light is held behind its head with which it can see from one end of the world to the other, and they teach it the whole of the Torah. But at the moment of birth an angel touches it on the lips, and it forgets all. So all of life is spent remembering what we once knew. ~ Based on Talmud, Niddah
Our monthly program, called NefeshKids, is geared towards children ages 4-12.  A variety of activities will be planned, some with minimal cost and others at no charge.  Our goal is to to bring Judaism to Jewish children who may or may not be attending a formal synagogue program.  If there is interest, a more frequent religious school program may begin the following year.
Contact Jennifer, our youth education chair, for more information.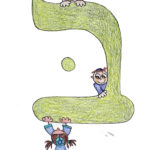 Possible activities include:
~Rosh Hashanah – kids program (during adult service): story, apples & honey, additional activities
~Yom Kippur  – kids program (during adult service): origami shofar, Jonah story/craft, additional activities
~Sukkot – make sukkah (kids paint fabric used for walls; adults build structure from PVC pipe), lulav
~Simchat Torah  – Israeli dancing, make small torah scrolls
~Storytime/music
~Chanukah party – make dreidels (marshmallow), build an edible menorah
~Tu B'Shvat  – seder (all ages), plant parsley
~Purim – hamantaschen baking
~Pesach – painting a seder plate
~Learn your Aleph Bet! – Bingo, dice game
~Shavuot – hike up South Mountain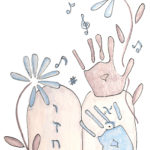 NefeshSoul welcomes children in our synagogue, for we recognize that they are the future of Judaism, of Jewish life in America, and of Jewish thought and deed in the 21st century.  Children are welcome at Shabbat and other services, and at most NefeshSoul programs and events.  Just look at the eyes of our congregants when children come up to the bimah to sing or to participate.  Such joy!
Take a look at these webpages on our site for more information about how to include your children: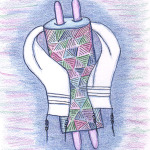 Bar/Bat Mitzvah
And, enjoy this article about welcoming all children to our community:  A Simple Question.